Introducing the Young CAS projects for August 2023 – June 2025
Sigbjørn Løland Bore and Maria Ingrid Teresa Olsson are the two new early-career scholars selected for the Young CAS programme.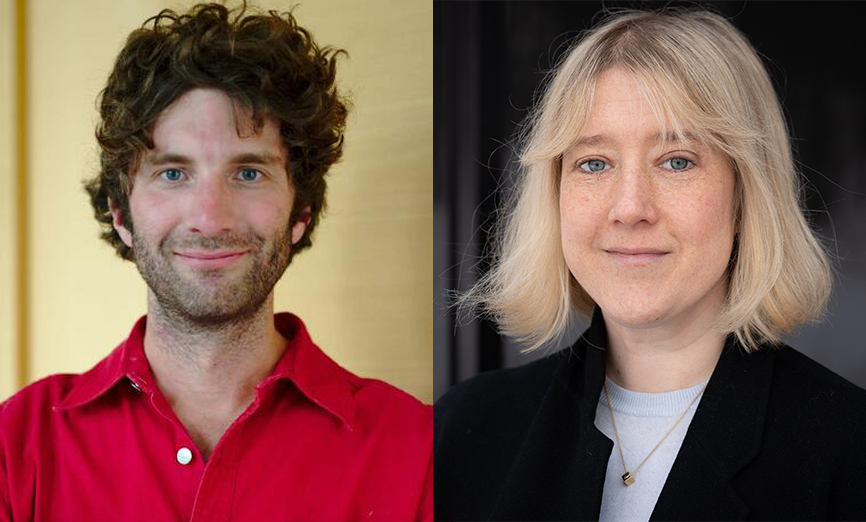 The CAS Board of Directors has selected two Young CAS projects for the period of August 2023 to June 2025.
The projects will be enrolled in CAS' two-year programme for young scholars. During the first year, the PIs will organise three intensive workshops, enabling them to develop their research projects and professional networks. The second year is a condensed version of what regular CAS project leaders do, namely gather a core group of scholars for a research stay with time and space to focus fully on their research. The stay lasts for two months.
Can ice be described from first principles?
Sigbjørn Løland Bore, a postdoctoral associate at the University of Oslo, will lead the Young CAS project 'Can ice be described from first principles?'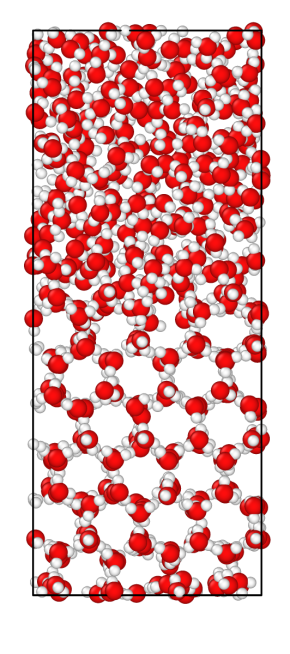 Bore´s project aims to enhance the accuracy of computational models used to study ice, by developing new empirical corrections to first principle calculations.
'From a cold glass of water on a sunny day to the unhabitable Antarctica, ice is a constant companion for us humans on Earth. Of all the fresh water available, ice makes up 69% and covers 10% of the Earth's surface. On the one hand, ice is fundamental for humans, keeping water levels manageable for current human habitation, reflecting sunlight to slow down global warming, preserving food, or facilitating leisure activities, such as skiing in Nordmarka during winter. But, on the other hand, ice can pose an existential threat, for example, making you miss out on Christmas dinner due to long queues while waiting for the deicing of the airplane', Bore writes in his project proposal.
Although first principle calculations are commonly used to model ice, they do not accurately predict the temperatures and pressures at which ice melts. To bridge this gap, Bore will develop new empirical corrections that will improve the reliability of computational microscopy for ice under conditions that are difficult to replicate in experiments. This will lead to a better understanding of the behaviour of ice, which is important given its significance in polar regions, as well as its impact on global climate and sea levels.
Towards a new and culturally sensitive understanding of gender inequality
Maria Ingrid Teresa Olsson, a researcher at Inland Norway University f Applied Sciences, will lead the Young CAS project 'Towards a new and culturally sensitive understanding of gender inequality: Women and men in modern (work) life'.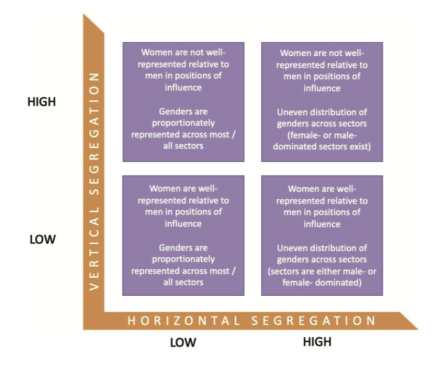 Olsson´s project aims to address the limitations of current global gender equality indices that focus on a narrow set of domains and are influenced by Western ideals. These indices are commonly used by politicians, policymakers, and researchers to evaluate the impact of policies and test scientific theories. However, they do not provide a comprehensive view of the challenges faced by women and men in modern work life across all countries.
Olsson seeks to develop a European gender equality index that identifies and addresses the gaps in existing indices, with the aim of promoting new knowledge on gender inequality and challenge established truths on the degree of gender equality in contemporary society. By doing so, Olsson hopes to support the development of more effective policies that can address the challenges faced by women and men in today's workplace.
The Young CAS programme
The Young CAS Grant is the Centre's funding opportunity for early career scholars who have completed a PhD below the age of 40.
CAS believes that research is most successful when conducted in international teams. Therefore, the Centre provides funding for research groups working together on a common project, instead of supporting individual researchers. The projects are initiated and led by applicants from Norwegian partner institutions.
The aim of the Young CAS Grant programme is to support outstanding younger researchers by giving them the opportunity to build independent research networks and gain experience as research leaders. Recipients of a Young CAS Grant receive funding and support for their research project and gain valuable experience from organizing multiple workshops and a two-month research stay at CAS. The PIs can invite colleagues worldwide to participate in group-based, independent and outstanding fundamental research.
The programme is a collaboration between CAS, the Young Academy of Norway (AYF) and The Norwegian Academy of Science and Letters (DNVA).
Published 17 February 2023, 12:00
|
Last edited 27 April 2023, 1:01